Wedding Series: Wedding Bouquet Edition
Welcome to the first edition of our Wedding Series, the Wedding Bouquet Edition!
The bride's wedding bouquet is probably one of the most looked at floral pieces on the wedding day. After all, the bride is holding it with her front and center down the aisle. Too big, and the bouquet takes away from the wedding dress. Too small, and the bouquet doesn't send a large enough statement. There's a fine balance between finding the right size for the bouquet to compliment the bride and her wedding dress and making sure that the bouquet itself stands on its own.
Here are some of our favorite wedding bouquets that we've worked on.
We love adding elements outside of just florals in our bouquets. In this wedding bouquet, we wanted to create more texture and the illusion of a bird nest. This adds an element of excitement, and we're all for excitement!
What better way to add contrast than by having two colors that are nearly opposite of one another? We love how the blue and white compliment each other in a dramatic, yet elegant way in this simple, yet effective wedding bouquet.
Our favorite part of transitioning from winter to spring are the berries that come along with it. We added some much needed texture in here, making for a more interesting wedding bouquet for our beautiful bride to walk down the aisle with. And color-coordinating your nails to match with your bouquet? We're all for it!
Who doesn't like a little bit of dusty miller in their bouquet? We love how adding dusty miller to a bouquet adds that antique look and creates a soft, romantic feel. Add in some pastel florals and you've got yourself a beautiful, rustic bouquet to go with your wedding theme.
This wedding bouquet was the perfect way to ring in spring. With some of the florals in full bloom while others were just starting to bud, this beautiful bouquet captured the season perfectly.
Peonies and garden roses are like a match made in heaven. They add so much texture to a bouquet, and this wedding bouquet perfectly captures the different stages of these flowers. And who doesn't love peach colored flowers?
What better way to add some structure to a symmetrical bouquet than to tie it together with some long leaves? We love how this wedding bouquet is equal parts structured as it is free.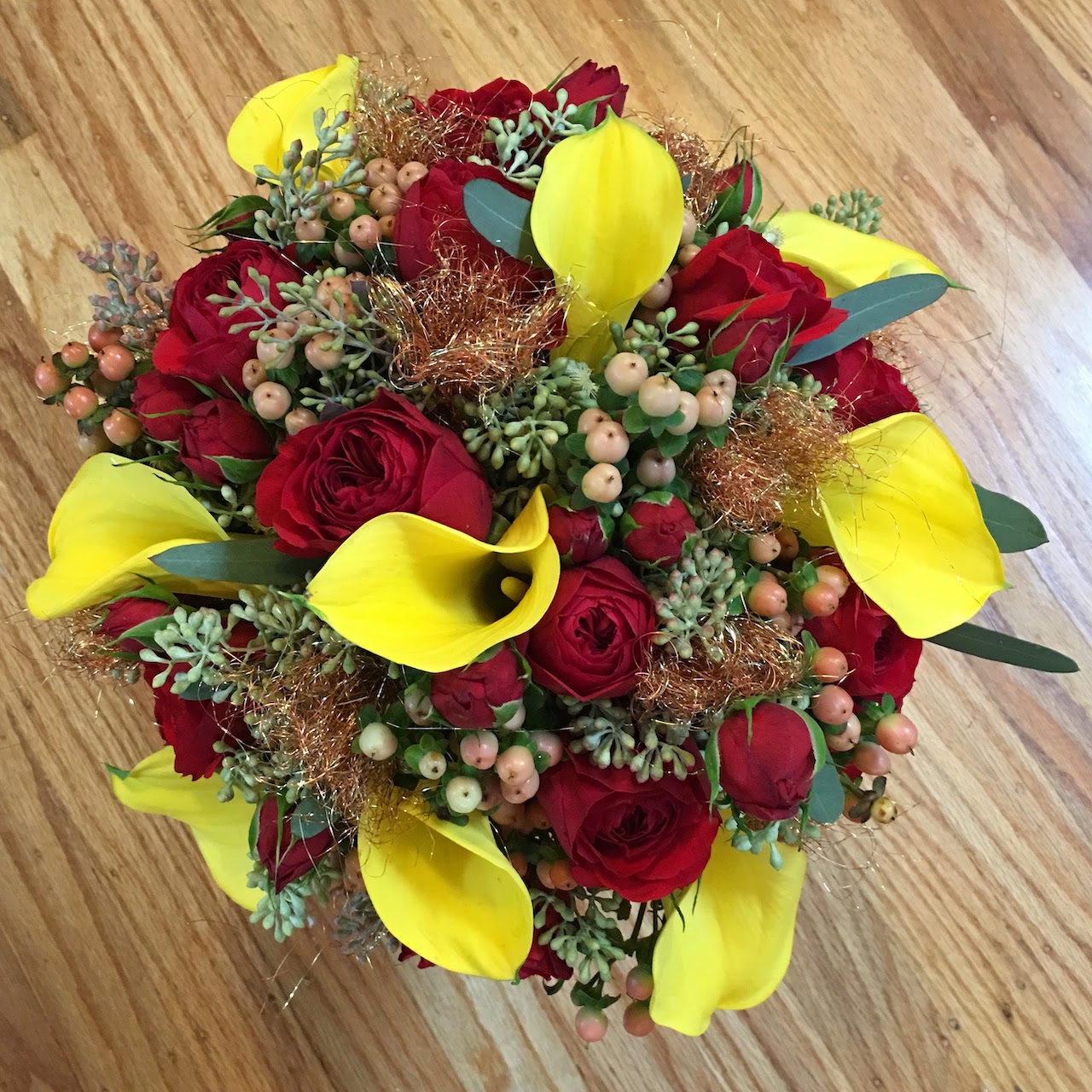 We can't get enough of winter weddings and the beautiful contrast that the season lends itself to. We love how the calla lilies lend a pop of color to brighten up this wedding bouquet. All the other added elements of texture make this bouquet so interesting to look at from any angle.
Looking to add some sparkle to your bouquet? Our bride here wanted to spice things up a bit and add some sparkle to compliment the rest of her wedding. We added some jewels to this bouquet, but wanted to keep it subtle… until the light shone on the bouquet and created a site to be seen!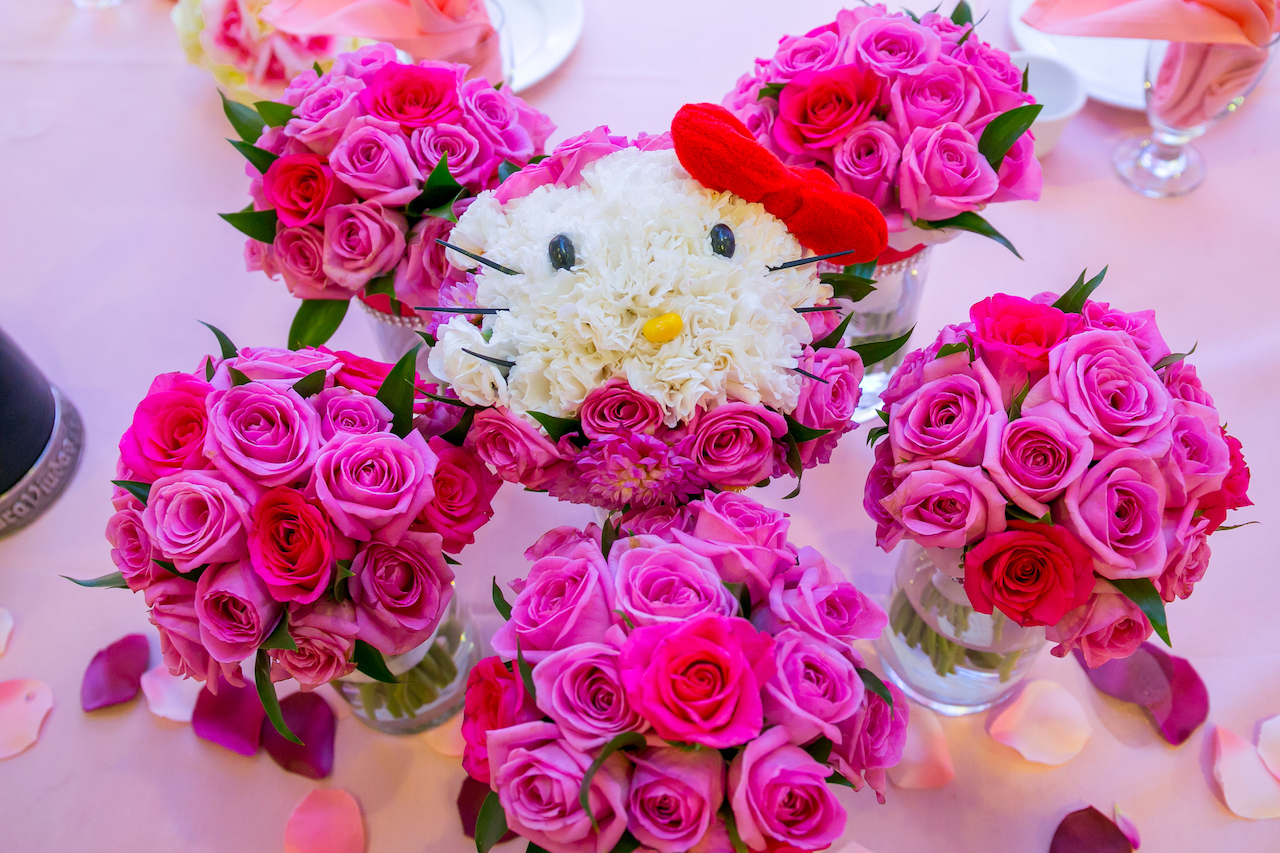 When it comes to creative, we loved working with this bride and designing a Hello Kitty inspired wedding bouquet! It was unlike anything we've created before and this particular bouquet made for such exciting photo opportunities.
What did you think of these bouquets? Are there any that strike your interest? Are there others that we've created that you'd like for us to highlight next time? Let us know in the comments below!
Don't forget to tune in next week for part two of our Wedding Series… the Wedding Boutonniere Edition!