Wedding Series: Wedding Boutonniere Edition
Welcome back to the second part of our Wedding Series… the Wedding Boutonniere Edition! If you haven't already, make sure to check out last week's Wedding Bouquet Edition.
While not as big a focal point as the wedding bouquet, the boutonniere is an essential accessory for the groom and his groomsmen. We love a simple, yet elegant boutonniere that is the perfect compliment to the bride and bridesmaids' bouquets and often try to create a minimized version of the bouquet into the boutonniere. The result is a boutonniere that perfectly sits on the lapel and tells the guests who the man of the hour is.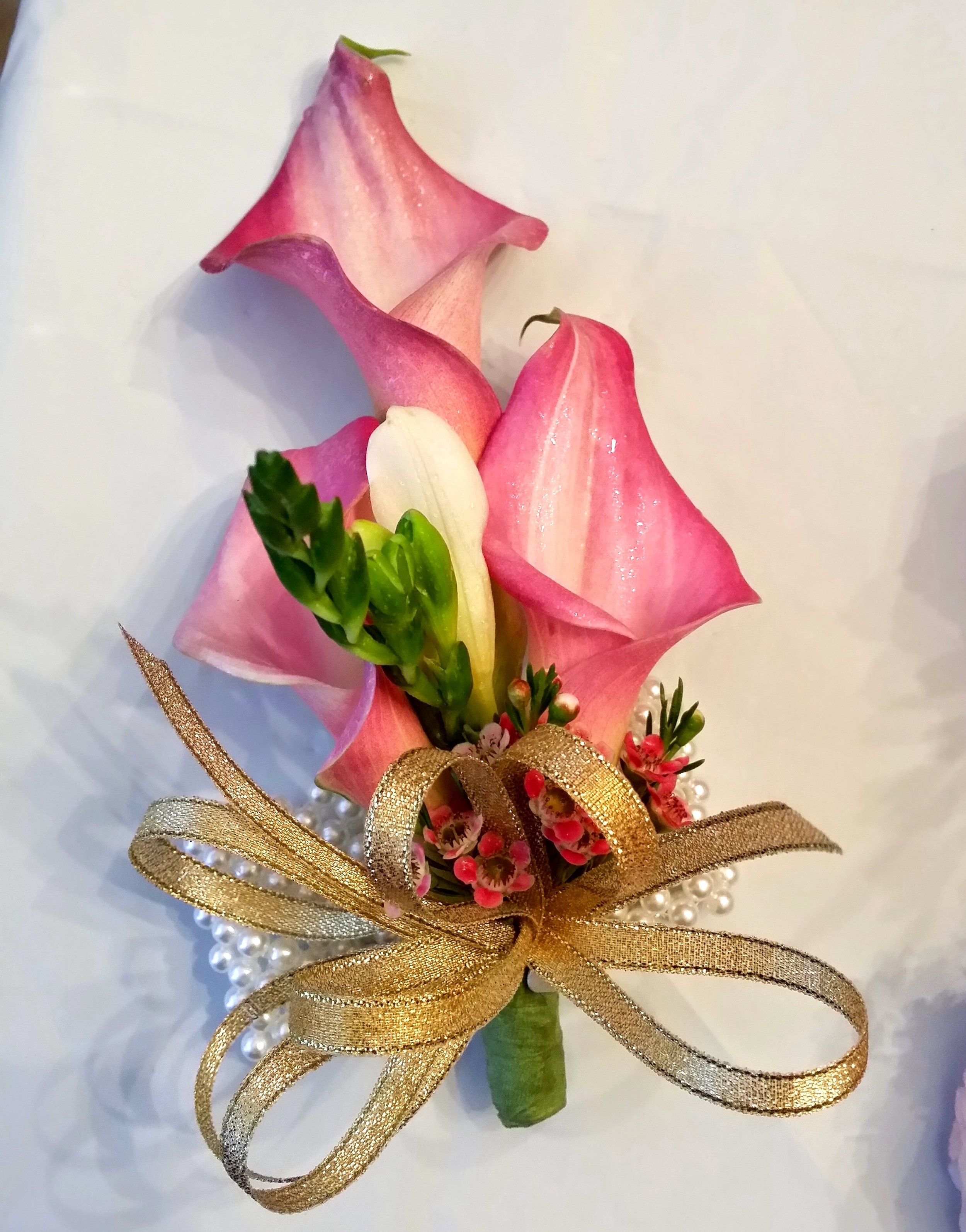 Calla Lilies are so great for creating height in a boutonniere, and we love how the three lilies paired together showcase just how lovely of a flower this is.
Sometimes using a flower that hasn't quite bloomed yet can be just as impactful as one that has. The greenery in this peony lends itself well to the rest of the boutonniere, highlighting other elements in an understated way.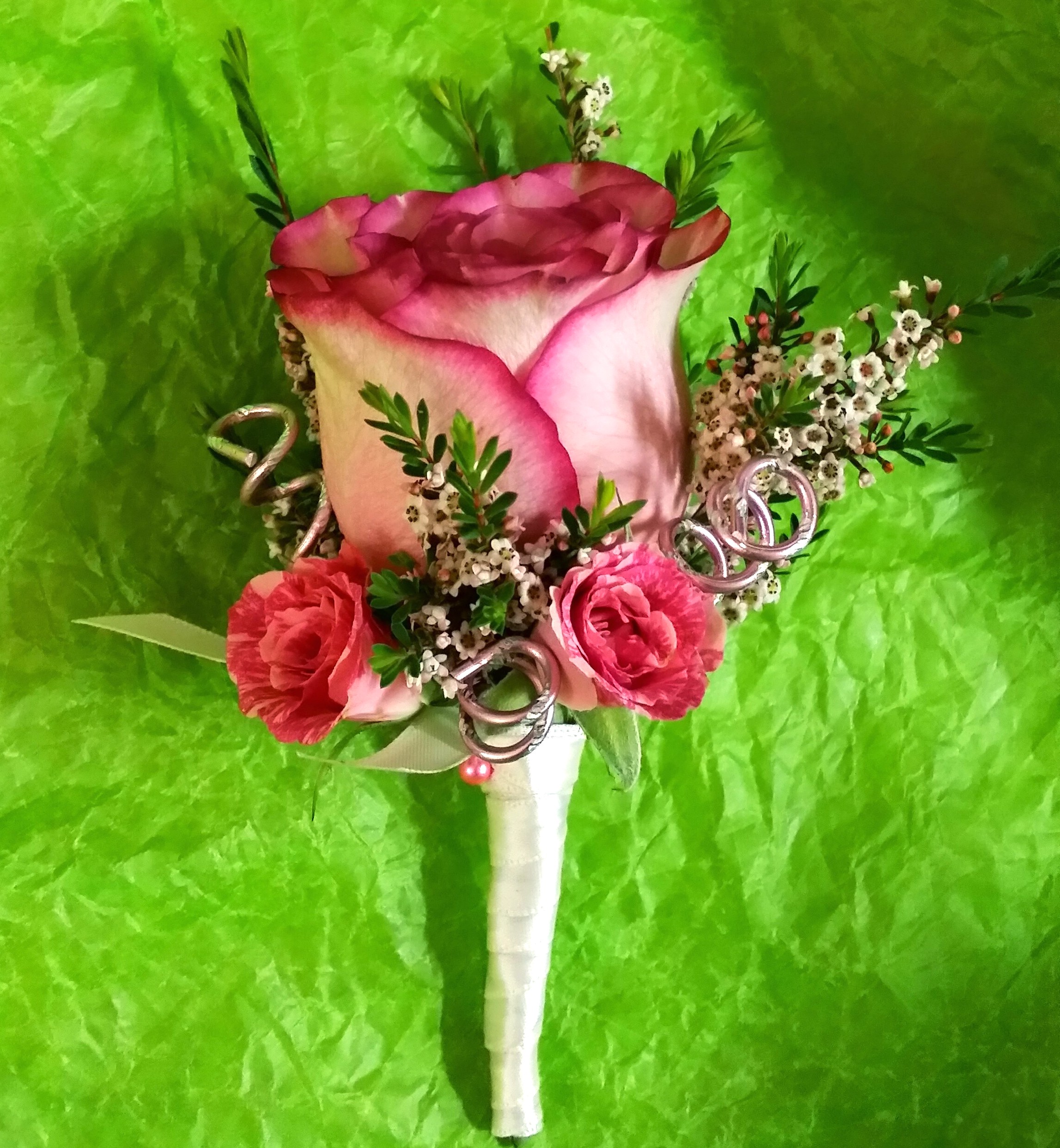 Ombre is in for hair, so why shouldn't it be for roses as well? We love how the tips of this rose are so bright and vibrant, while the rest of the petal is more subtle, tying of the rest of the buds in this boutonniere.
Orchids are so incredibly beautiful, yet difficult to incorporate into weddings because of how delicate they are. A boutonniere is the perfect place to add an orchid. We added a pop of color to bring attention here as well.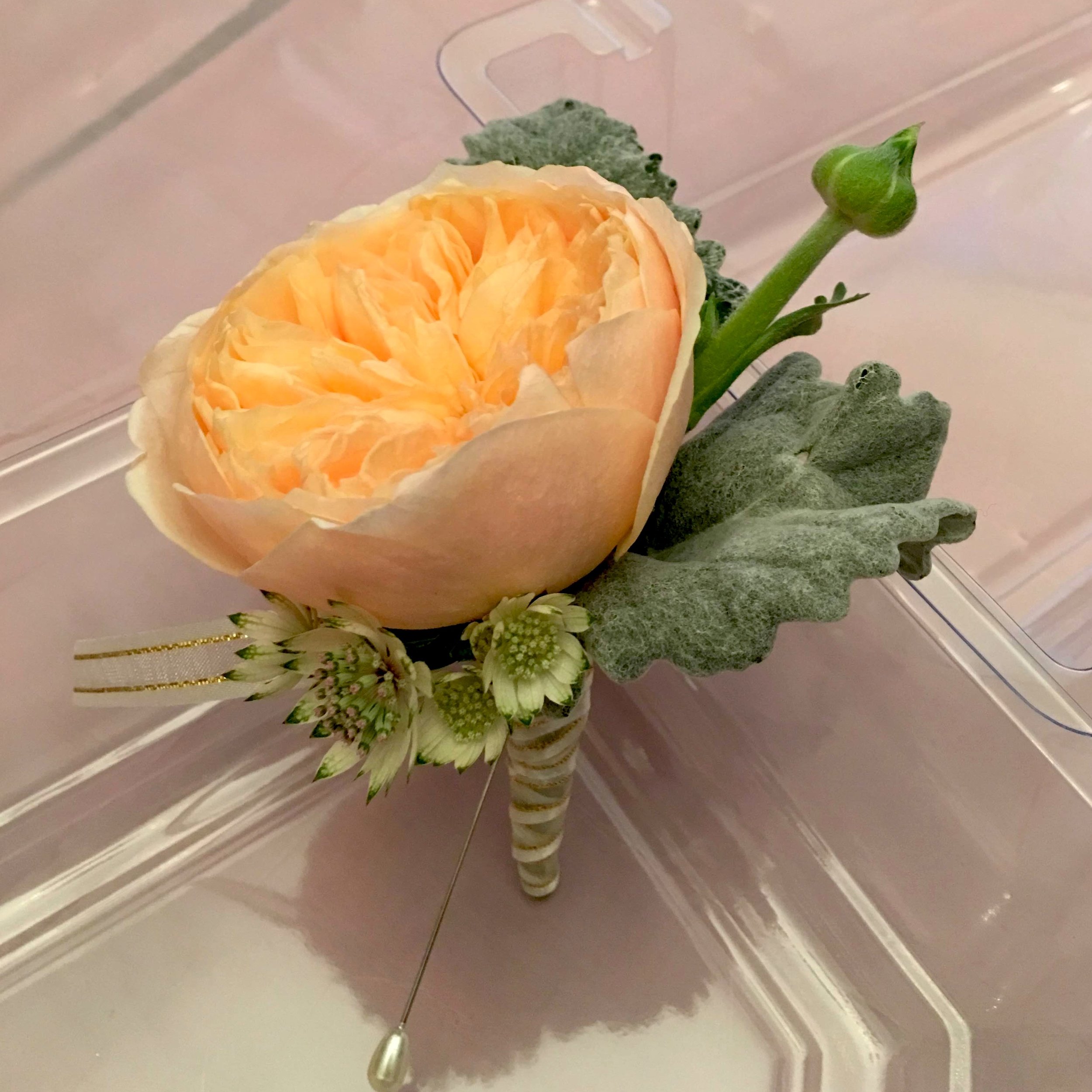 Peonies are so beautiful and versatile with their many petals. There's not much need to add too much else to complement a peony, so we kept our color palette simple here.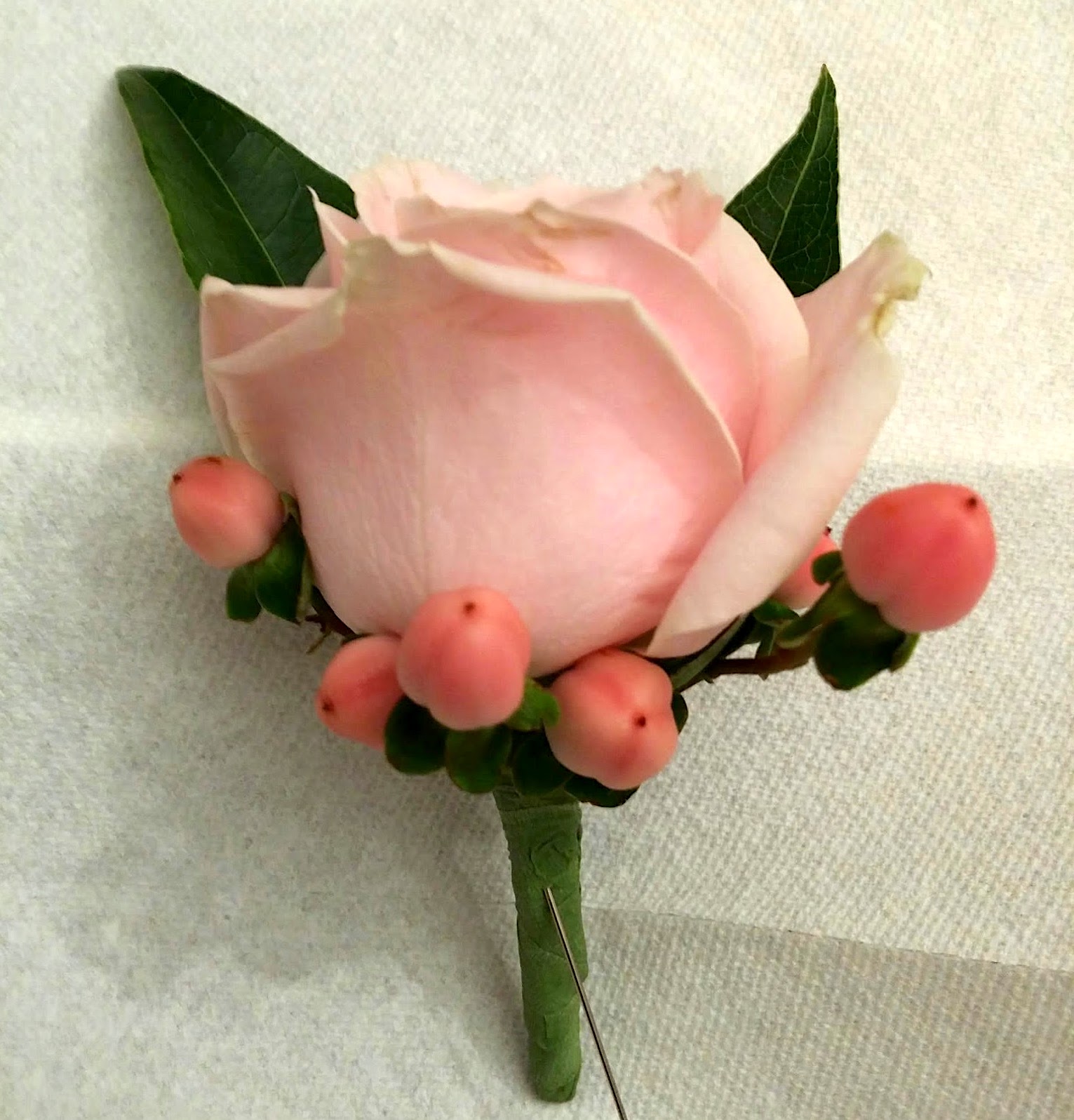 We wanted to keep things simple with this rose, but also wanted to add some personality as well. Adding these small buds to the already beautiful rose boutonniere was a fun way to incorporate an interesting element.
Sometimes smaller flowers lend themselves well to a simple boutonniere. We wanted to keep this one understated and sophisticated.
Back with the pops of color! We love a bright colored rose with a few accents that pop and bring your eye right to the boutonniere. This is a boutonniere for all those grooms that want to be seen.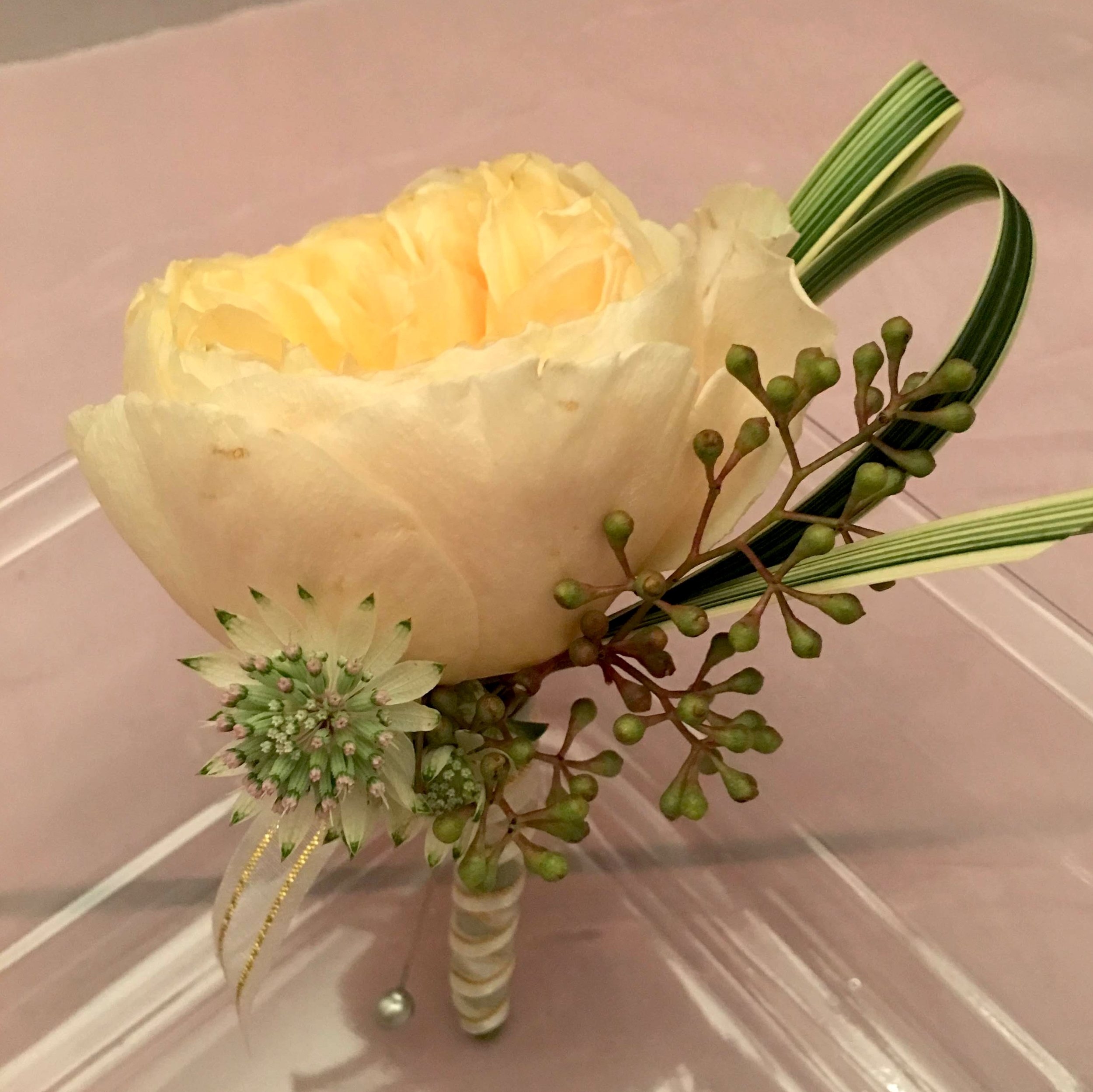 Another simple, yet elegant boutonniere with the main focus on the peony. We just can't get over how exciting peonies can be!
A simple color palette is all that's needed to highlight a boutonniere sometimes. Peach and green are a great combination, and it you look closely, those leaves are to die for!
What did you think of these boutonniere? Are there any that strike your interest? Let us know in the comments below!

Don't forget to tune in next week for part three of our Wedding Series… the Wedding Centerpiece Edition!